pdfFiller is not affiliated with any government organization
Get the free form hardship withdrawal request 2013-2023
Show details
Hide details
Section IV Gross-up Election You may be eligible to gross-up your hardship amount up to 30. The IRS allows you to include in the reasonably anticipated as a result of this withdrawal. If no election is made your election to gross-up will be waived. Please select one of the following options Gross-up my approved amount by 30. maximum allowed is 30. I elect to waive my option to gross-up. Section V Tax Withholding Note Tax withholding elections cannot be changed after the withdrawal is...
Get, Create, Make and Sign 401k hardship wells
Get Form

eSign

Fax

Email

Add Annotation

Share
How to fill out form hardship withdrawal request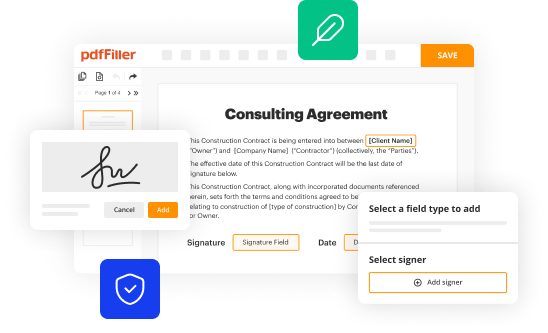 How to fill out form hardship withdrawal request:
01
Begin by obtaining a copy of the form from the relevant institution or organization. It may be available online or through their administrative office.
02
Carefully read and understand the instructions provided with the form. This will ensure that you provide all the necessary information and complete the form correctly.
03
Start by filling in your personal information, such as your name, address, contact details, and any identification numbers required.
04
Next, provide details about the hardship that you are facing and the reason for requesting a withdrawal. Be clear and concise in explaining your situation.
05
If applicable, include any supporting documentation that may strengthen your case, such as medical records, financial statements, or letters from relevant authorities.
06
Review the completed form to ensure that all information provided is accurate and legible. Double-check for any missing sections or errors.
07
Sign and date the form as required. Some forms may require a witness signature or notarization, so be sure to comply with those instructions if necessary.
08
Make a copy of the completed form for your records before submitting it to the designated recipient or organization.
09
It's essential to follow any additional submission instructions, such as including any required fees or mailing the form to a specific address.
10
After submitting the form, keep a record of the date and method of submission, as well as any confirmation or acknowledgement received.
Who needs form hardship withdrawal request:
01
Individuals who are facing financial or personal hardships and need to withdraw funds from a specific account or program, such as a retirement plan, educational savings account, or insurance policy, may need to complete a hardship withdrawal request form.
02
Employers, financial institutions, or insurance providers may require individuals to fill out this form to ensure proper documentation and verification of the hardship before approving the withdrawal.
03
Some government agencies or organizations may also provide specific forms for hardship withdrawals, which individuals need to complete accurately to request the necessary assistance or benefits.
This is how it works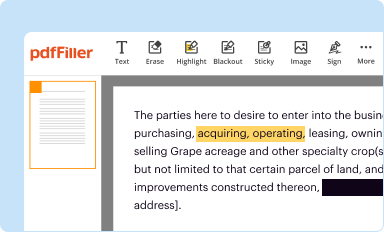 Edit your form hardship withdrawal request form online
Type text, complete fillable fields, insert images, highlight or blackout data for discretion, add comments, and more.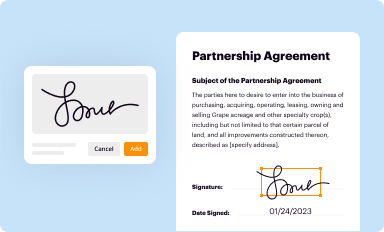 Add your legally-binding signature
Draw or type your signature, upload a signature image, or capture it with your digital camera.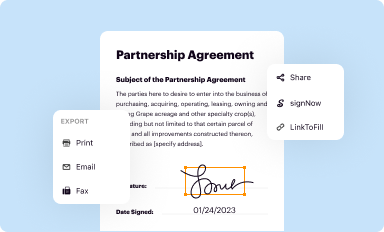 Share your form instantly
Email, fax, or share your form hardship withdrawal request form via URL. You can also download, print, or export forms to your preferred cloud storage service.
How to edit form hardship withdrawal request online
Follow the steps below to take advantage of the professional PDF editor:
1
Log in to account. Click Start Free Trial and sign up a profile if you don't have one.
2
Upload a document. Select Add New on your Dashboard and transfer a file into the system in one of the following ways: by uploading it from your device or importing from the cloud, web, or internal mail. Then, click Start editing.
3
Edit hardship withdrawal request form. Add and replace text, insert new objects, rearrange pages, add watermarks and page numbers, and more. Click Done when you are finished editing and go to the Documents tab to merge, split, lock or unlock the file.
4
Save your file. Select it from your list of records. Then, move your cursor to the right toolbar and choose one of the exporting options. You can save it in multiple formats, download it as a PDF, send it by email, or store it in the cloud, among other things.
With pdfFiller, it's always easy to work with documents.
People Also Ask about form hardship withdrawal request
How do I get my 401k hardship withdrawal approved?
What are the IRS regulations regarding hardship withdrawals?
Does IRS require proof of hardship withdrawal?
How do I fill out a hardship withdrawal form?
How do I prove hardship for IRA withdrawals?
What qualifies for a hardship withdrawal?
Wells Fargo 401k Withdrawal is not the form you're looking for?
Search for another form here.
Comments and Help with fargo 401k withdrawal
Video instructions and help with filling out and completing form hardship withdrawal request
Instructions and Help about wells fargo hardship assistance form
Money you know the thing everyone likes to think they're good with despite the evidence provided in every episode of the Size Organ show Tina what do you want to buy hi Size thanks for taking my call I'd like to buy a Mercedes s550 it's about $1,400 a month that is true you are denied oh I want to get away the time to believe p.m. bag so Jena it's not even funny I'm going to deny you again I would like to buy a study abroad in Iceland I want to go to the famous elk school and weigh Kovacs and get a certification as an Elsa Potter here's the thing I'm denying you yeah of course is because no one should be spending $4,000 to get an elf spotting qualification in fact if you go to last week tonight calm right now you can print out a free official elf spotting certificate which I promise you are every bit as valid as the most expensive elf spotting education now go spot some elves now what one of the big reasons though Size Organ denies so many people are because she thinks we should all be saving for our retirement, and before we go any further it is important to acknowledge there are people who just do not have the money to do that for systemic reasons that we've addressed on this show before and will doubtless address again on Giannini sad tactic 'El circus of misery and math but tonight let's talk about those who can save for retirement the target audience for ads like this we ask people a question how much money do you think you'll need when you retire then we gave each person a ribbon to show how many years that amount my last it's trying to like to pull it a little further yeah I was trying to stretch it a little more got me to 70 years old I'm going to have to rethink this thing that's that's actually a pretty creepy ad because it's basically people walking towards the date of their own death the only way could have been creepy is if at the end of their ribbons it said exactly how each person was going to die but look it is true it is true that as we all live longer you should absolutely say for retirement if you can and many do we currently have around 24 trillion dollars sitting in retirement assets and that figure doesn't even include the wealth we have in stockpiles beanie babies so let's call it 24 trillion and 32 dollars and a lot of that money is in the hands of financial services companies so let's talk a little about how they work which I know sounds boring but as a favor to your future self it is worth watching this for 20 minutes because you could easily make small mistakes which could seriously cost you down the line so let's start with financial advisors they are the wholesome friendly faced experts that you see in apps like this one think chase wait that is a clear example of deceptive advertising because nobody invites their financial advisor to a wedding if cousin Barbara finds out that she didn't get an invitation, but your chase guy did she's going to flip her shit on you, but there is something you should know about...
FAQ
What is the purpose of form hardship withdrawal request?

A form hardship withdrawal request is used when an individual is in financial distress and needs to withdraw funds from their retirement account. The form is used to document the circumstances surrounding the individual's financial hardship, the amount requested, and the source of the funds. It also provides for the individual to acknowledge any tax consequences associated with withdrawing from the account.

What is the penalty for the late filing of form hardship withdrawal request?

Penalties for the late filing of a hardship withdrawal request vary depending on the type of plan and the reason for the hardship withdrawal. Generally, the IRS will assess a 10% penalty for any amount withdrawn that is not repaid within the allotted time frame. In addition, any taxes owed on the withdrawal amount must be paid.

What is form hardship withdrawal request?

A hardship withdrawal request form is a document that allows individuals to request a withdrawal from their retirement savings or a qualified plan due to financial hardship. This form typically requires the individual to provide details about the specific financial hardship they are facing, such as medical expenses, tuition fees, or buying a primary residence. The form also typically requires supporting documentation to substantiate the hardship claim. The purpose of the form is to initiate the process of withdrawing funds from the retirement account to help alleviate the financial burden caused by the hardship situation.

Who is required to file form hardship withdrawal request?

The individual who is experiencing a financial hardship and wishes to withdraw funds from their retirement account, such as a 401(k) or IRA, is required to file the form for a hardship withdrawal request.

How to fill out form hardship withdrawal request?

To fill out a form for a hardship withdrawal request, follow these steps: 1. Obtain the form: Obtain a copy of the hardship withdrawal request form from your employer or plan administrator. You may be able to download it from your company's website or request a physical copy. 2. Read the instructions: Read the instructions provided on the form carefully. This will help you understand the requirements and the documents you may need to submit. 3. Provide personal information: Fill in your personal information, including your name, address, date of birth, and contact details. Ensure that all information is accurate and up-to-date. 4. State the reason for the hardship withdrawal: Provide a detailed explanation of the reason for your hardship withdrawal request. This could include medical expenses, educational costs, funeral expenses, or other unforeseen financial hardships. Be specific and provide any supporting documentation if required. 5. Indicate the amount requested: Specify the amount of money you would like to withdraw as part of the hardship withdrawal. This should align with the financial need you outlined in the previous step. 6. Attach supporting documentation: Attach any necessary documentation to support your hardship withdrawal request. This might include medical bills, tuition bills, funeral receipts, or other relevant paperwork. Make sure you have copies or original documents as required. 7. Review and sign: Carefully review the filled-out form to ensure all information is accurate. Sign and date the form in the designated areas to confirm your understanding and agreement with the terms. 8. Submit the form: Submit the completed form to your employer or plan administrator, following their specific instructions. Keep a copy for your records. Remember, the process for a hardship withdrawal may vary depending on your employer and the retirement plan you are enrolled in. It's always recommended to consult the plan documents or seek guidance from your HR department or relevant professionals to ensure compliance and a smooth withdrawal process.

What information must be reported on form hardship withdrawal request?

The specific information required on a hardship withdrawal request form may vary depending on the organization or financial institution involved. However, typical information that may be requested includes: 1. Personal information: Name, address, social security number, and contact details. 2. Account information: Details of the retirement account or other applicable account (such as a 401(k) or IRA) from which the withdrawal is being requested. 3. Reason for withdrawal: A description of the financial hardship or emergency that necessitates the withdrawal, which may include medical expenses, funeral costs, education expenses, etc. 4. Amount requested: The specific amount being requested for withdrawal. 5. Supporting documentation: Depending on the circumstances, supporting documents may be required to validate the claimed hardship, such as medical bills, tuition invoices, death certificates, etc. 6. Consent and certification: The form may include a section where the individual certifies that the information provided is true and accurate, and consents to any necessary verification or disclosure of information. 7. Tax implications: Individuals may be required to acknowledge their understanding of any tax consequences related to the withdrawal and agree to any required tax withholding. It is important to note that each organization or financial institution may have specific guidelines and requirements for hardship withdrawals, so it is advisable to consult the relevant institution's specific form and policies.

How can I manage my form hardship withdrawal request directly from Gmail?

pdfFiller's add-on for Gmail enables you to create, edit, fill out and eSign your hardship withdrawal request form and any other documents you receive right in your inbox. Visit Google Workspace Marketplace and install pdfFiller for Gmail. Get rid of time-consuming steps and manage your documents and eSignatures effortlessly.

Can I create an eSignature for the wells fargo 401k withdrawal in Gmail?

Use pdfFiller's Gmail add-on to upload, type, or draw a signature. Your hardship withdrawal letter sample and other papers may be signed using pdfFiller. Register for a free account to preserve signed papers and signatures.

How do I fill out request for hardship withdrawal form using my mobile device?

You can easily create and fill out legal forms with the help of the pdfFiller mobile app. Complete and sign wells 401k withdrawal form and other documents on your mobile device using the application. Visit pdfFiller's webpage to learn more about the functionalities of the PDF editor.